I am writing these words on June 26, 2010. If you are reading these words many moons later, these skins may be long gone--but it never hurts to check!


When I was new to Second Life, and I discovered there was this thing called a "skin," my initial skins came out of the massive "boxes of everything" in the huge freebie stores. Many of these skins were from 2003-2004 and quite a few were hideous beyond description. But I didn't have money and I thought this was all that was available for newbies, so I donned one, made homemade changes to my also-hideous free shape, and considered myself lucky.

Much later I discovered camping for goods (not as much of a practice as it used to be) and competing for lucky chair drops, but I have a busy first life, and seldom found the time to do those things. I eventually just bit the bullet and bought a skin. My first skin was a lovely one: Nefertitti by Beauty Avatar. I still wear it at times, it makes nearly every shape I wear look good.

(Whoops! Did I just tell you the name of a skin I wear? --bitch slaps self-- Oh well, the pixels are on the screen. It's too late now. :/ Sigh. I so like being mysterious.)

Speaking of which, all of Beauty Avatar's older skins are being sold for ridiculously low prices. Skins that used to cost $900L each are now $10-20L a pop. You can find them at Glam Affair, the new Beauty Avatar outlet, which has a new set of very expensive (and very lovely skins) to sell for the old prices. Yes, they are a little bit old these days, but most are far more stunning than you'd ever expect a 10L skin to be.

But back to the 1L skins. They are at A Piece of Candy, on the second floor. Like Beauty Avatar's, they are a bit old now, but their quality is that which you find in many 100-400 linden skins today.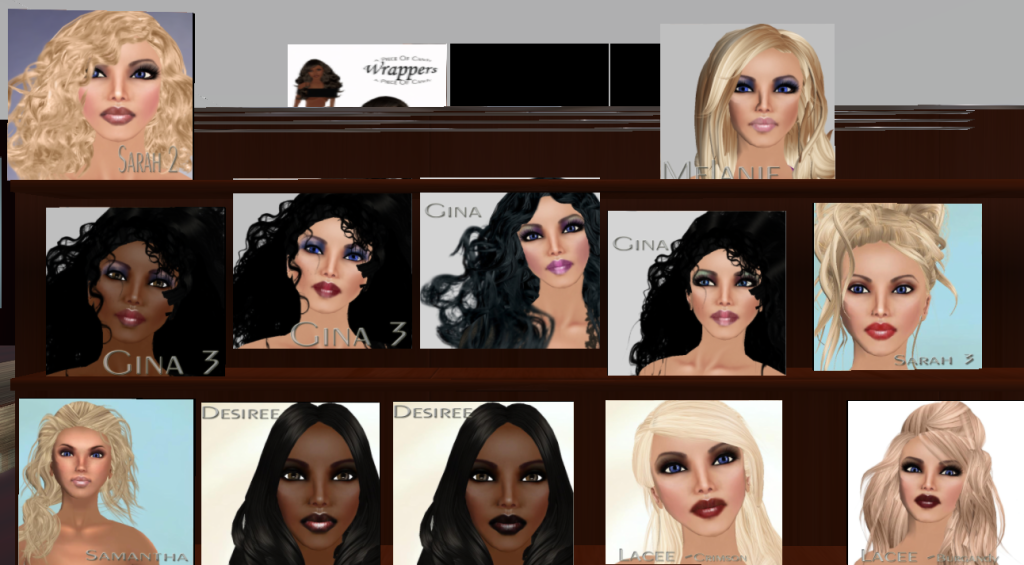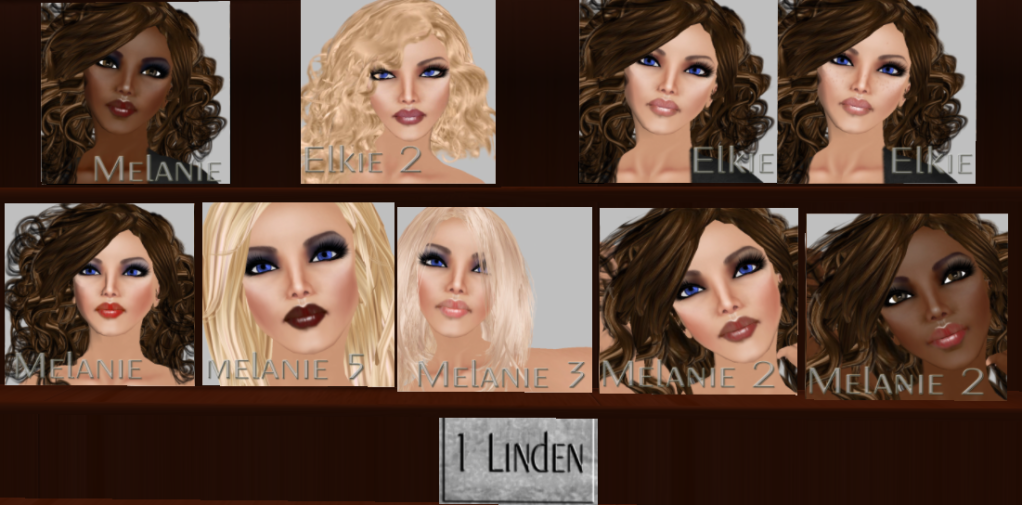 The worst drawbak to the skins is that the lips are sensually drawn so if you already have a shape with rather large lips (as I happen to), some of the skins will look caricaturish. But some won't. The sensual lips gave me, at their best, a Zsa-Zsa Gabor look (well, the hair I was wearing at the time probably added to the effect), and that is not bad. Zsa-Zsa, in her prime, was a gorgeous woman. :) Here's some I found for my fat-lipped self that didn't look too bad (and at 1L a skin, I could afford to experiment).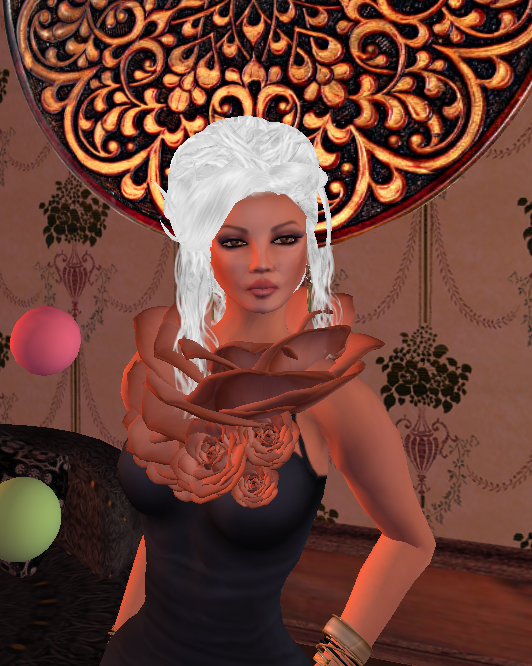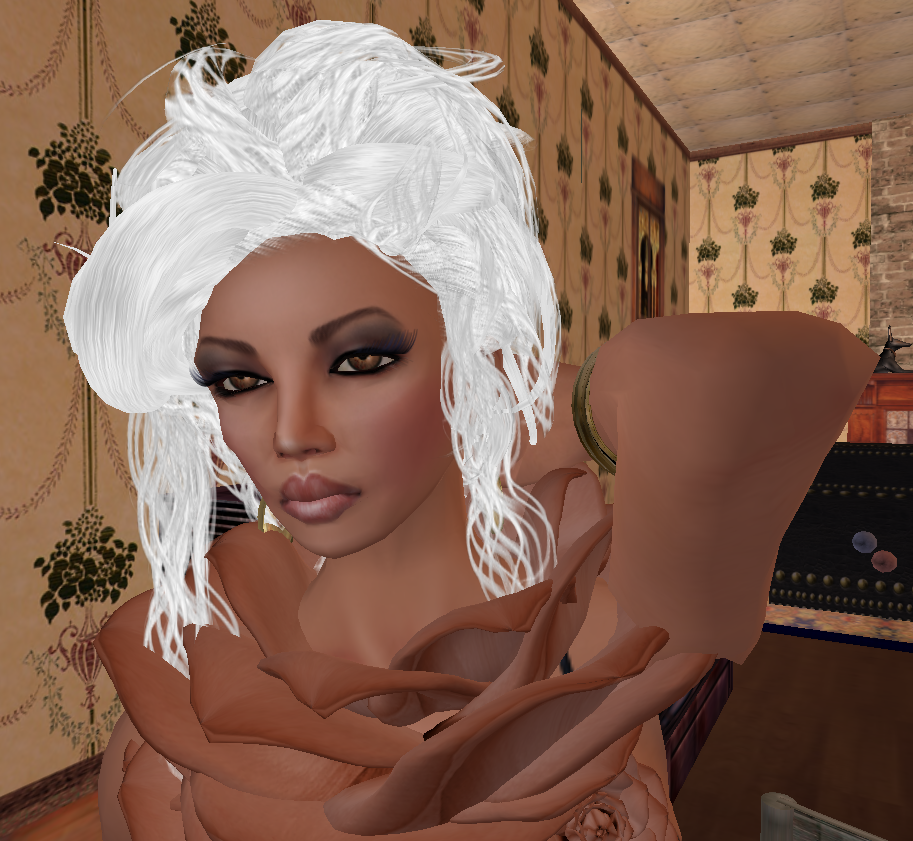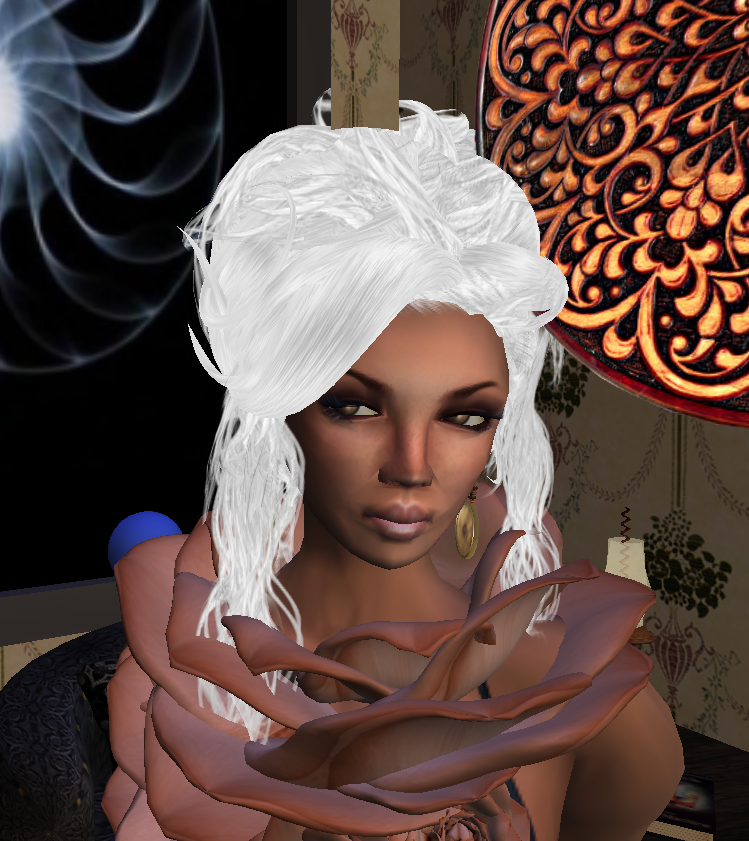 Tip: Do not ask the store manager for demos for these bargin-basement wonders, kk? She's already doing us all quite the favor by letting them go at this wonderful price.

Hair (in case anybody else wants to look like Zsa-Zsa): Ali&Ali Pirella Hair 11
Current Mood:

content