I admit it, I am basically a lazy avatar. I don't make stuff. I don't go out and mingle much, and when I do I get so terrified that I don't try the experience again for at least a few weeks. I think sorting my inventory is a thrilling activity for a weekend night. And while I will take pictures of myself when the mood strikes me, this blog being witness to that, I still regard it as a great deal of hard work. I have to rest up after one of those photo spreads. My avatar isn't as young as she used to be!


I don't understand how others have the patience to be professional models. Still I sometimes see them and think, Oh I wish I were her, strutting my stuff in an ad or walking down the runway, and then my better sense overpowers my vanity, and says, "You'd absolutely hate it." And I nod sadly. Better Sense is right!

So I was thrilled to get a notecard today from one of my many groups that offered me the the opportunity to be a model...but only for a day! And it only required 2 -3 pictures! This was absolutely perfect for me. I have a lovely new dress, but it is by a designer that I had featured in another article and since my blog rule is "Just ONE Dress" I could not feature another. Here was my chance to show of this second dress without breaking my rule and also strut my stuff on another blog. Woo-hoo! :D I took too long setting it up, of course. I wanted Deco for this swing-era vintage style dress and there is, sadly, little Art Deco on Second LIfe (or little that is tagged as Art Deco). But I managed to find a few lovely backdrops, anyway and zoom! In went my entry.

I am thrilled with the results. If you want to check me out, go to
Joice Dreamscape''s Pimp My AVI blog
.
(I'm on there somewhere. Later I'll put up a specific link, but for now I just want to get this offer out there so the link goes to her front page.)

...
Ok, here is my Pimped Page: Unda All Pimped Out
...

And if you want to be a model for a day on her blog, do contact her in-world. Ask for the note card. There are some small rules on it you need to follow. But there is no rule about what outfit you can wear. She has promised to post all comers and there may even be a little surprise in it for you for doing so! ;)

All right, I can't resist. Here is one photo from the shoot I did for this offer. The dress is very tiny in it, so it doesn't break my "one dress" rule too bad. And I'm not going to tell you who made it. For that you have to go to Joice's blog. But the background, don't you think, is rather spectacular: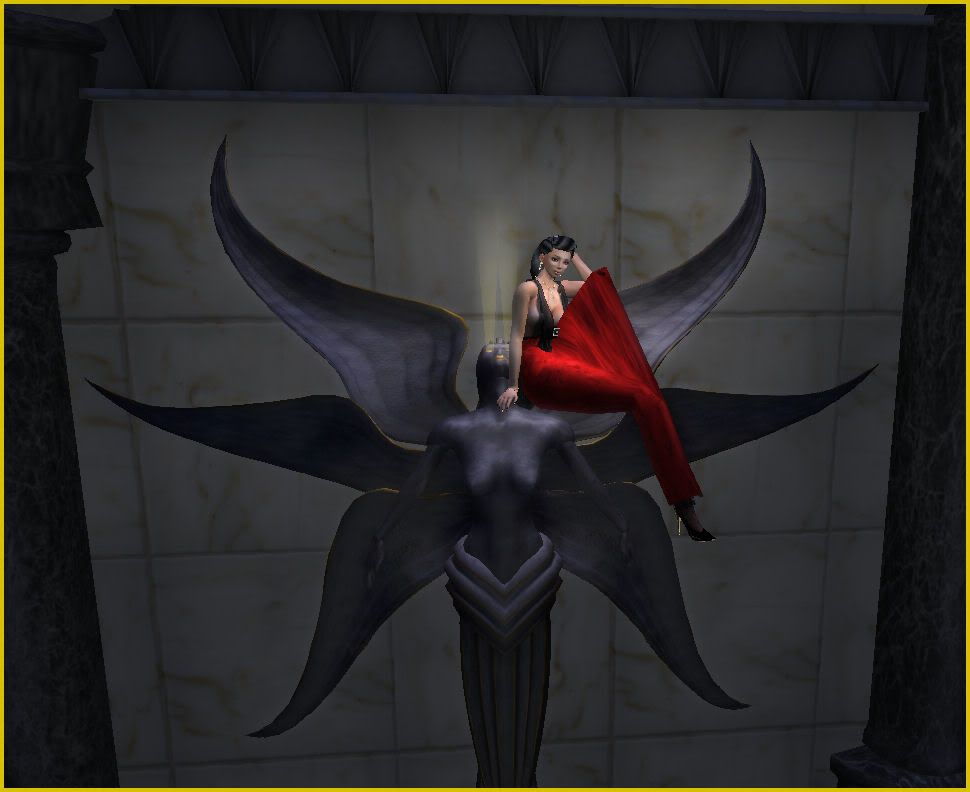 Art Deco style at its finest is truly spectacular. :)



Remember:


Joice Dreamscape

Pimp My AVI

Be a Model For One Day

Three Pictures, Max.

Ask for Note Card!

And tell her Unda sent you!!!

Current Mood:

bouncy