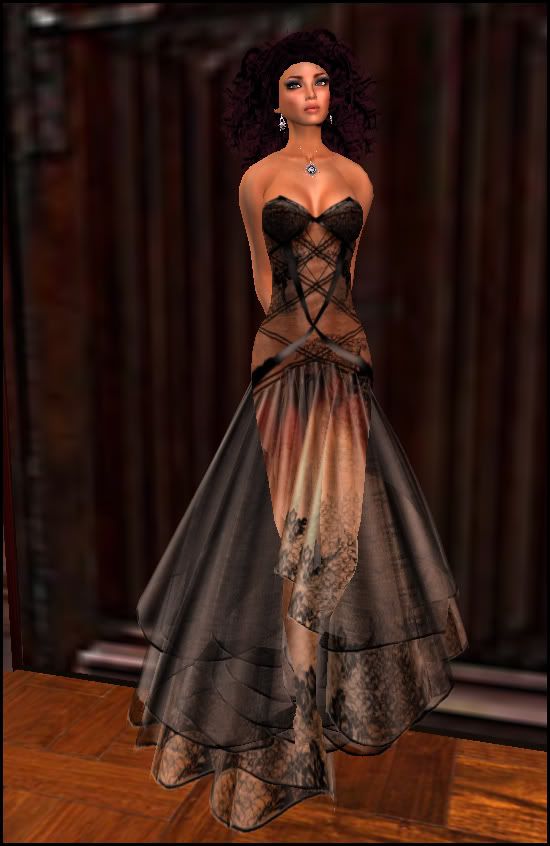 A crackling fire. Old Money. The smell of cognac, havanas, and leather-bound books. Large, mysterious rooms and the sound of men's low laughter. Erotic art on the walls. A gentleman's club. Those are the things this stunning multi-colored dress brings to my mind. The place I took these pictures in is a place much like that. It's a very good place to bring a new lover.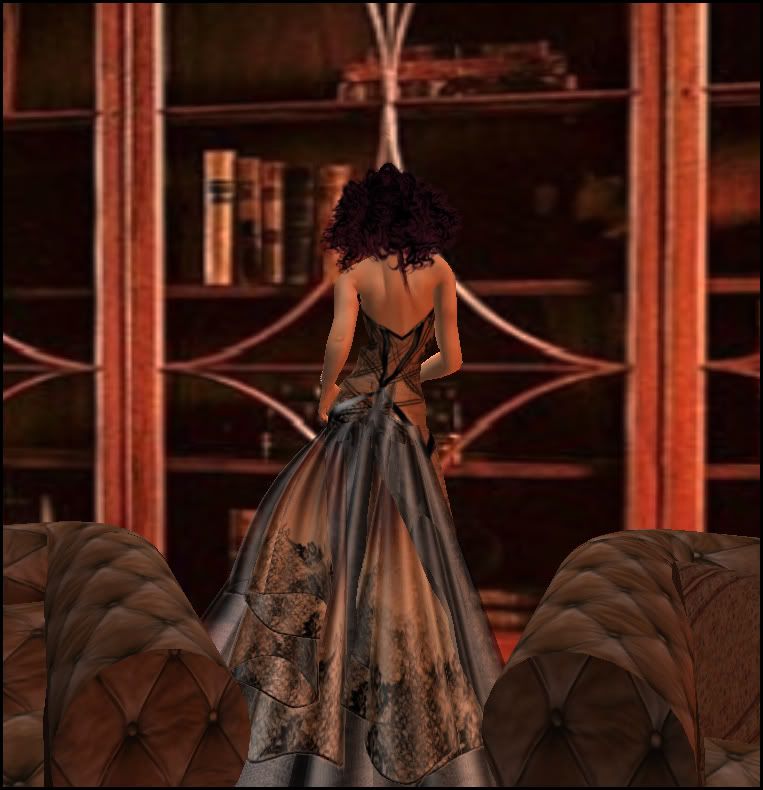 I wish I could find words to accurately describe the colors in this dress. Peach? Steel gray? Sometimes there seem to be a dozen colors at once. The diaphanous dress, like finely woven silk, seems to catch all colors in a room and reflect them back at you.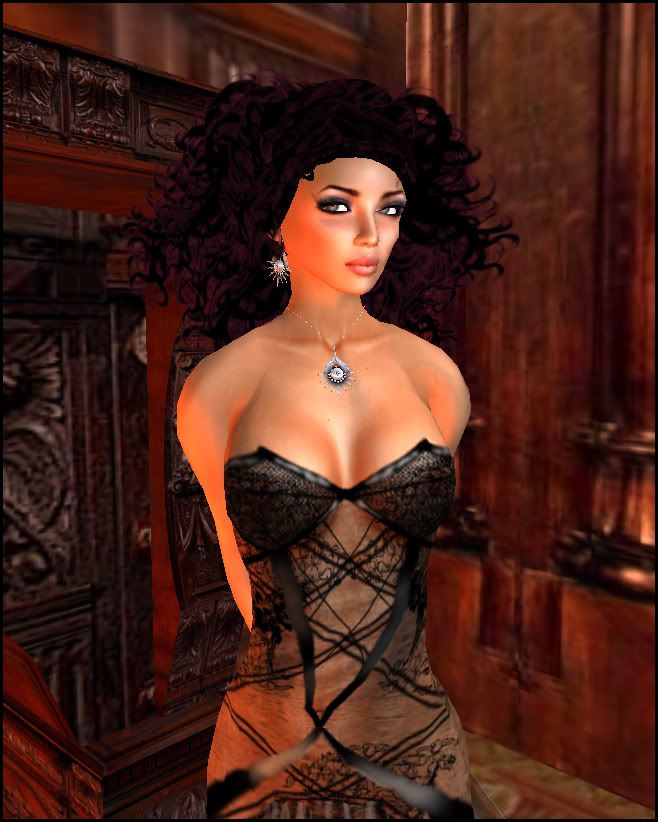 The gown is artfully erotic. As you can see, the closer one examines you, the more "interesting" the view becomes. And yet the cleverly placed lace and lovely criss-crossed ribbons make it perfectly acceptable in the most formal of situations.
I'll leave you with one more image, and then do the roundup.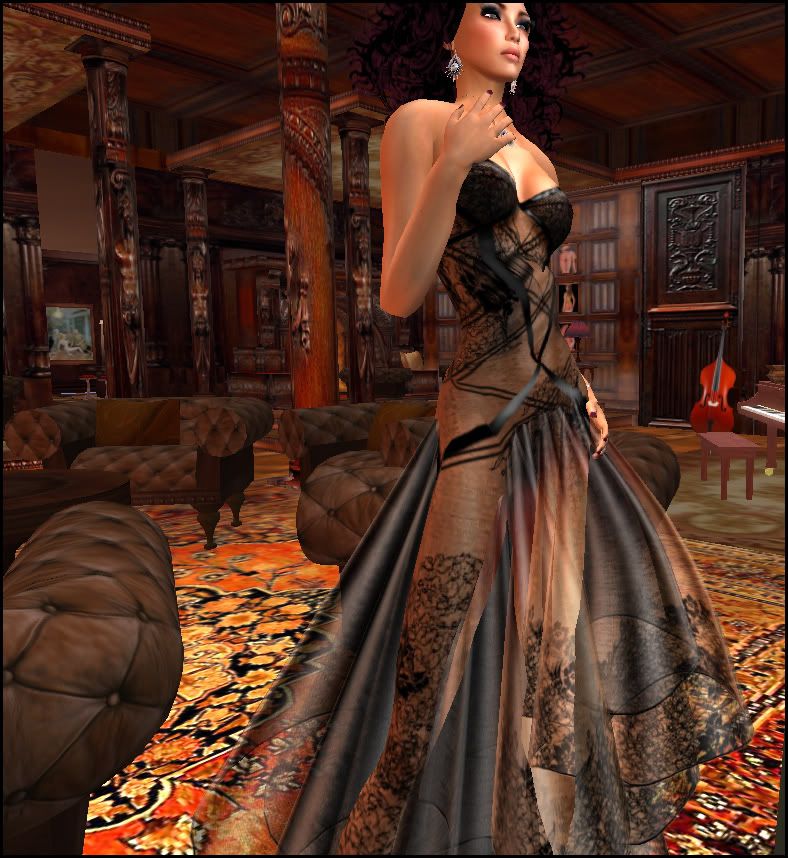 Current Mood:

calm